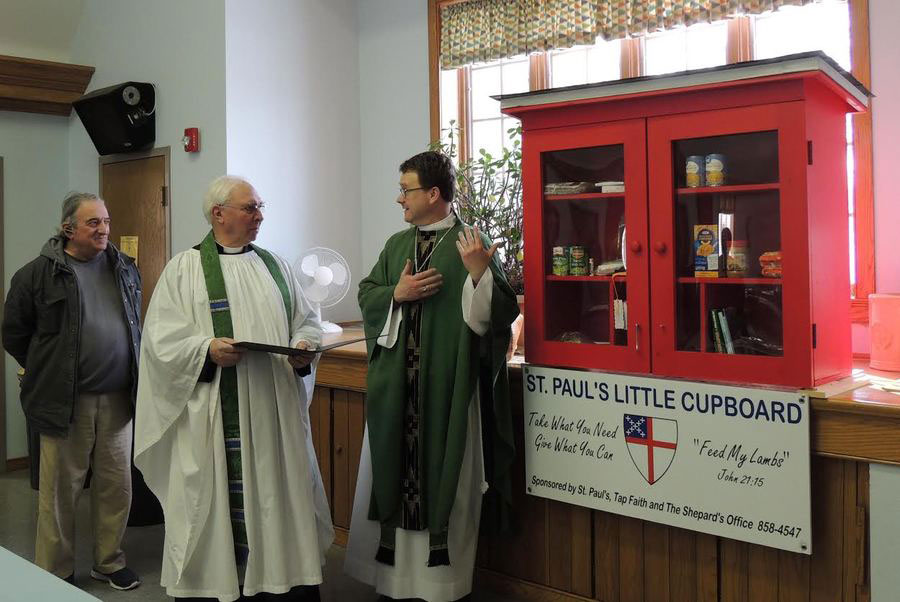 Pictured above (from left to right): Gene Quaciari, parishioner, designer, and builder of the cupboard; the Rev. Larry Hofer, Interim Rector; and the Rt. Rev. Kevin S. Brown, XI Bishop of the Episcopal Church in Delaware.
St. Paul's Little Cupboard provides food items, oral hygiene supplies (tooth brushes, tooth paste), baby food items, formula, mufflers, gloves, hats for the winter, socks, shoes, books, and hand made miniature prayer shawls. Items are donated by the parishioners of St. Paul's.
St. Paul's Little Cupboard has become such a valuable resource in the neighborhood that a special committee of parishioners has been assembled to maintain constant replacement of needed items.
For more information please call St. Paul's Church office at 856-2894.